5 Reasons Why You Should Use Natural Stone For Your Interior Spaces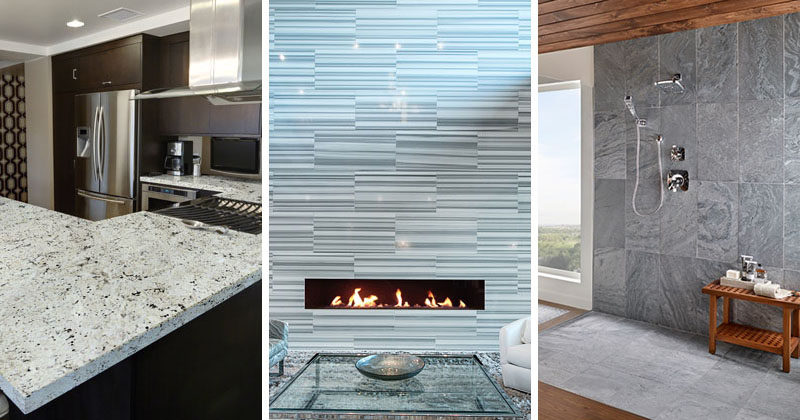 Photos courtesy of MSI (Snowfall Granite), The Tuscany Collection (Striato Olympico Marble) and MSI (Montauk Black Slate).
---
This post has been sponsored by MIA + BSI: The Natural Stone Institute
---
If you're thinking about including natural stone in your contemporary interior, MIA + BSI: The Natural Stone Institute has a website full of ideas, inspiration, and resources for everything to do with natural stone. Using what we've learned from the website, here are a few reasons why you should use natural stone throughout your home to create a space that feels inviting, natural, and elegant.
---
1. It's On Trend
Natural stone is a material that never goes out of style. The huge range of colors, the uniqueness of each piece, and the multiple finishes it's available in, like a polished or a honed finish, have allowed the material to hold the attention of builders, designers, and consumers, for years. Whether you're looking for a classic shine or a trendy matte finish, natural stone can create nearly any look.
---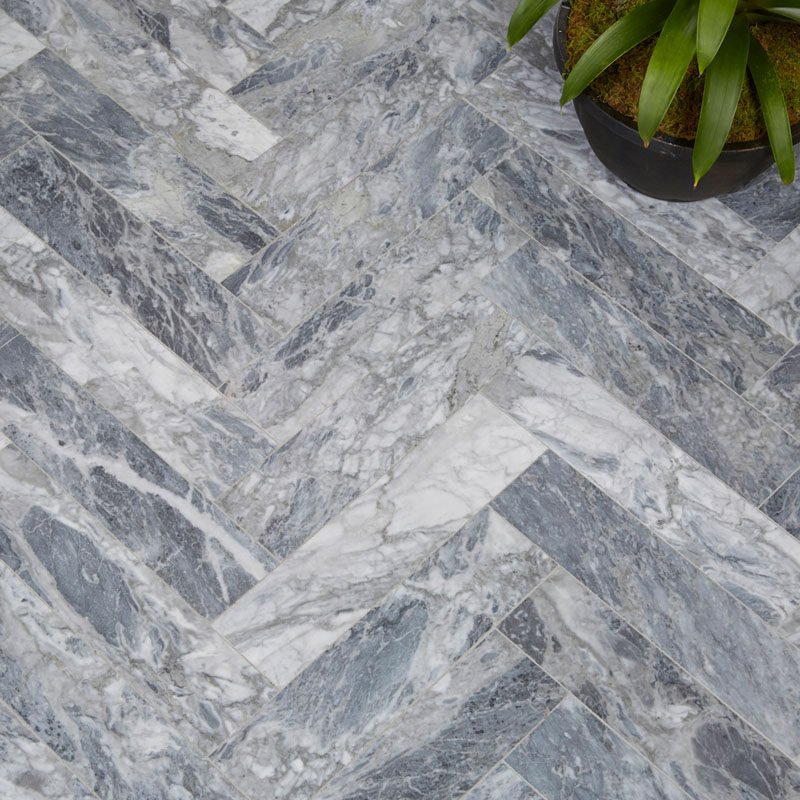 Photo courtesy of Arizona Tile (Bardiglio Marble)
---
2. It's Easy To Maintain
When it comes to maintaining and taking care of the natural stone in your interior, you really don't have much to worry about. A number of sealant products are readily available for treating your natural stone surface that form a barrier that is resistant to moisture and stains.
Cleaning natural stone is also a quick and painless task that only requires a little bit of soap and warm water. As long as you wipe up spills and drips quickly, they won't leave a trace.
---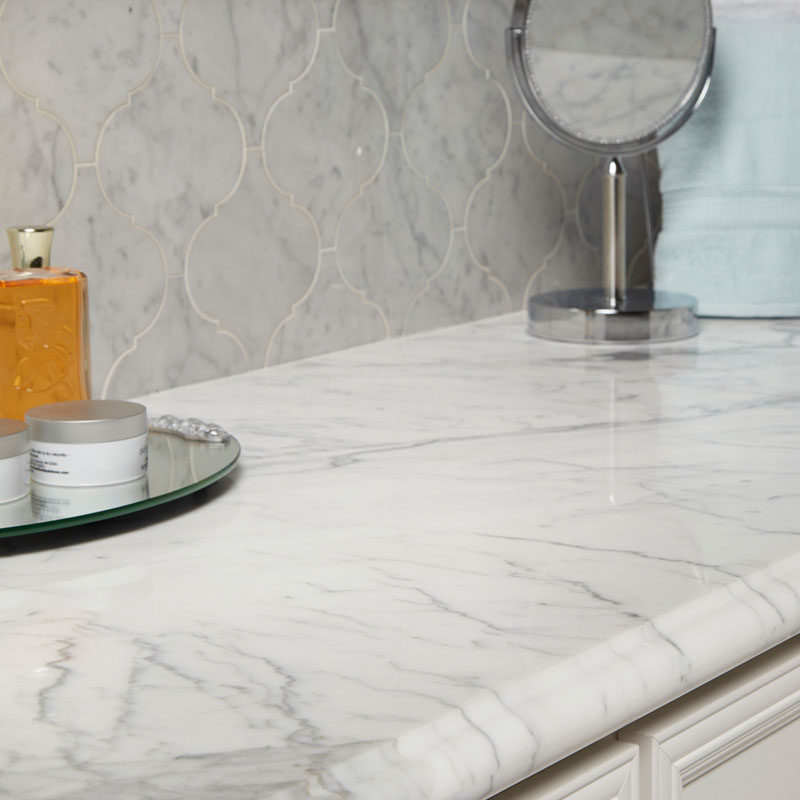 Photo courtesy of Arizona Tile (Bianco Venatino Marble)
---
3. It's Incredibly Durable
Natural stone is an extremely durable material. Not only can natural stone be used as a flooring material in high traffic areas, it can also be used as a countertop to ensure that stains, scratches, and heat don't pose a threat to the look and feel of your counters.
---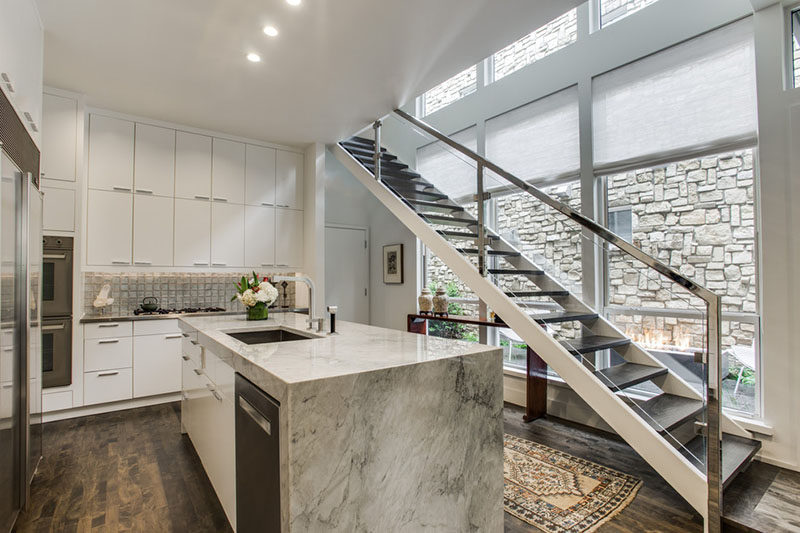 Photo courtesy of Aria Stone Gallery (Sea Pearl Quartzite)
---
4. It's A Naturally Occurring And Sustainable Product
Natural stone is a naturally occurring, readily available material with inherent qualities that contribute to sustainable design goals, including a low embodied energy and the absence of off-gases that can reduce air quality. When cared for properly, natural stone can last a lifetime – and then some.
---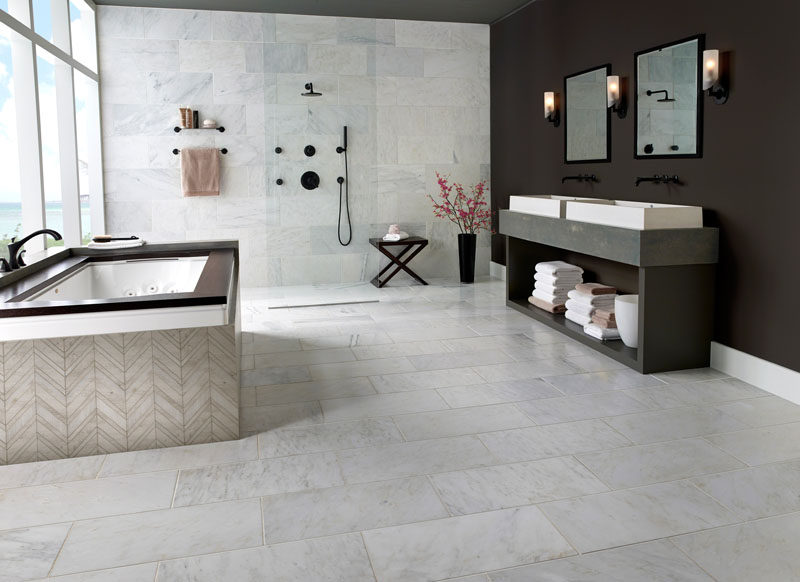 Photo courtesy of MSI (Arabescato Carrara Marble)
---
5. There Are A Variety Of Ways To Include Natural Stone In Your Interior
The luxurious and versatile quality of natural stone allows it to combine with other materials throughout your home to create a contemporary space that feels natural, unique, and well designed. The wide variety of colors it comes in and the fact that no two pieces are the same, means that every room in your house can benefit from the inclusion of natural stone.
In the living room, we normally see split-faced stone or stacked stone surrounding a fireplace, however a smooth finish natural stone can be used to create a more contemporary look when it's in the same color palette as the rest of the room.
---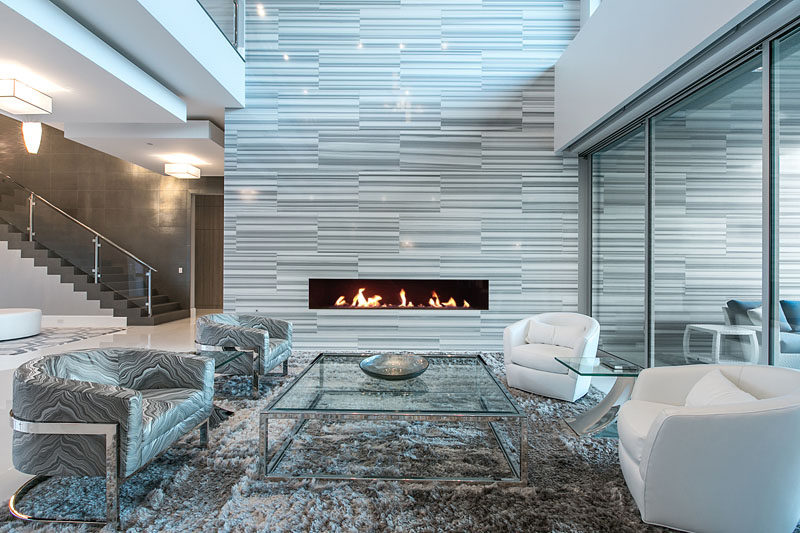 Photo courtesy of The Tuscany Collection (Striato Olympico Marble)
---
In the kitchen, a natural stone countertop is a great food prep surface, and when combined with either light or dark kitchen cabinetry, it can stand out to create a luxurious look.
---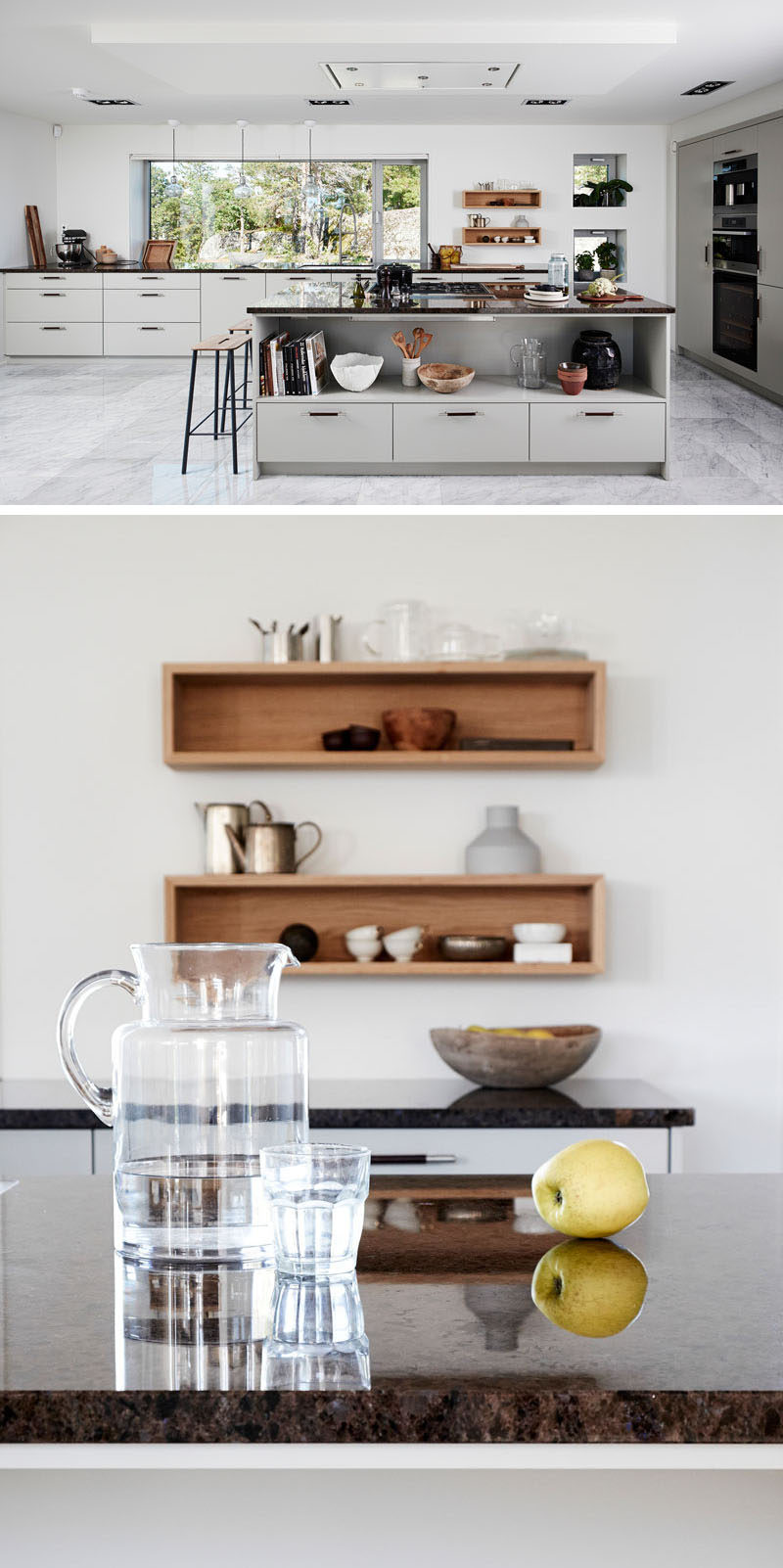 Photos courtesy of Lundhs (Antique Lyngveien)
---
Finally, in the bathroom natural stone can be used on the floors, walls, counters, and even in the shower to compliment the other materials in the room or to create a unique focal point. Natural stone can also be applied in small pieces and used as a backsplash or other design accent.
---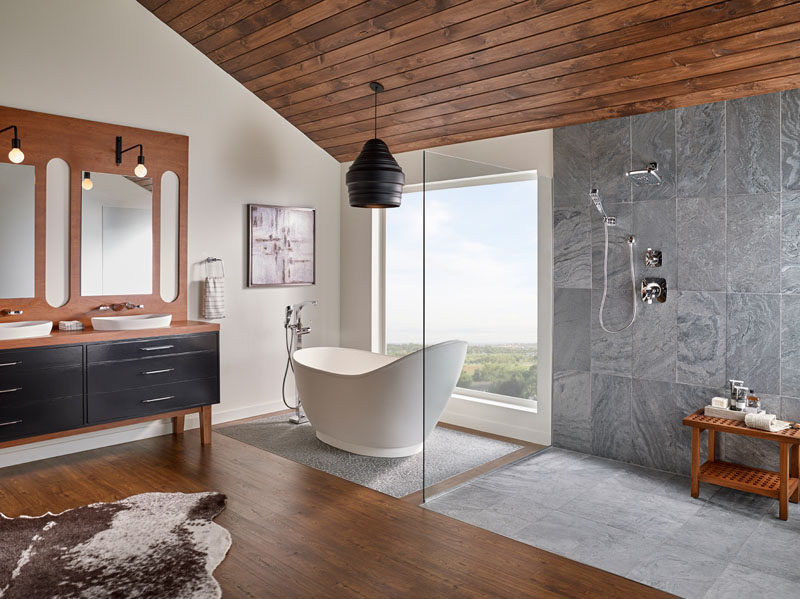 Photo courtesy of MSI (Montauk Black Slate)
---
Download